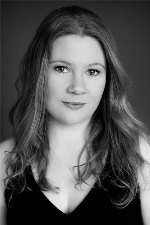 Sarah-Jayne holds a BA hons degree in Drama and Sociology from Trinity College Dublin and a BA hons in Acting from the London Academy of Music and Dramatic Art, as well as a Licentiate Diploma from the Irish Board of Speech and Drama.
In addition to running Curtain's Up Drama School, Sarah-Jayne is an examiner for the Irish Board of Speech & Drama.
Sarah-Jayne previously taught Speech & Drama at Westside Performing Arts for 13 years, Take2 Performing Arts for 9 years and at Butterfield Montessori for 2 years. She was also an acting instructor at Camp Hollywood and co-curator of the Performance Café Space at the Clonmel Junction Festival.
Sarah-Jayne worked as a Clown Doctor in Our Lady's Children's Hospital Crumlin and Temple Street Children's Hospital for 9 years.
As an actress herself, Sarah-Jayne has a theatre company called Mirari Productions with Director Maisie Lee and their most recent productions include Our Island, Playcation Series at Project Arts Centre, In Dog Years I'm Dead, Threshold, When Irish Hearts are Praying, Here Comes Love, Seven Jewish Children and How to be Loved. Other theatre credits include, Seven Jewish Children (Abbey Theatre), Jessica in After the Eulogy (Big Green Apple), Gráinne in Gráinne Galaxy (Alive-O Productions) Molly in Whiskey in the Jar (Midas Productions), Jill in Fluffy's X-Mas Factor (Lane Productions), Wendy in Peter Pan (Pavilion Productions), Pippy in Bruscar the Tidy Giant (Garbo Productions), Elise in The Miser (Wonderland Productions) and 100 Minutes (Painted Filly Theatre).